It's Wednesday, and that means one thing:
It's Dodgeball Night.
To get some semblance of physical/social activity, I joined a dodgeball team, and have been playing every week since the start of February. I have a ton of fun, and it's a good excuse to feel good about beaning someone with a large foam ball as hard as physically possible.
Oh, our team name is the O'Houlihans, like Patches from the movie Dodgeball.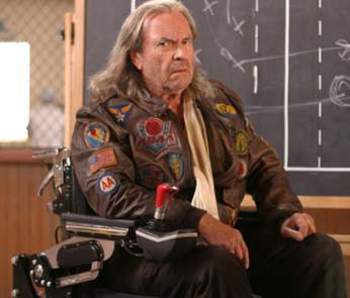 I even made a team logo based on Patches
Okay, now to cut to the chase: Here's a few photos of from last week's game.
That's me in the blue, where the our line is all ready for the first match of the game.
Yes, that one dude is wearing a kilt. And yes, he's awesome.
Here's the second line, just as all the balls have been snatched
The jokes about big balls never get old either.
Here's one of our players after everyone else had been hit. She's the last one left, and if I remember correctly, she got taken out pretty quickly.
Here's a couple more photos from when there were just one guy left on our side. Big time action shots!
That's my boy Devin Sauer up above! He's like a Mongoose. He looks cuddly and adorable, but strikes when you least expect it.
And here's the final score. We were tied for the last match, and it came down to a sudden death 1 VS 1 match. This game got super duper intense! We were competing to stay in second place and managed to squeak this one by. The team we played was awesome, so this was a hard fought win.
I'll do more updates on the season once playoffs come around.
And remember, if you can dodge a wrench, you can dodge a ball.